Workshop Schedule for SUMMER 2021
With what all took place last year as well as the uncertainty of this coming summer we are not sure how this will all unfold but we are starting to schedule and look at some different Plein Air Workshops for the summer of 2021. We are hoping we will be having a few different styles of workshops as well as the usual Plein Air Classes.
For instance the workshop in New Hampshire is at a B & B with very limited numbers of students where we will all stay and dine together and discuss art until the cows come in, a fun couple of days. This will be the second year doing this particular venue.
The Rockland Maine Plein Air Workshop is a week long class which offers a great taste of Maine not to be missed!
There are few other workshops we are trying to get squared away but details and even dates are not yet available at this time. Sorry for the inconvenience but again due to our current situation we are doing the best that we can.

Thank you for your patience and please feel free to contact us.
dewaardfineart@gmail.com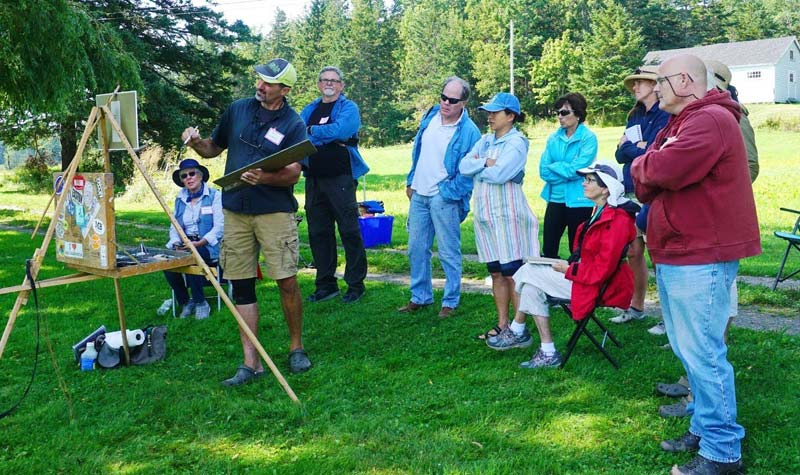 Student Testimonials
Thanks for your inspiration. We are a family of educators and I know a good teacher when I see one. Hope I get to work with you again someday.
So pleased with all your hard work in helping us improve our painting and ability to "see" what is before us. Your warm, friendly nature and enthusiasm in sharing your skill and knowledge, spending time with each and every one, makes you an excellent teacher. We would love to have you back!
Thanks for being so gracious with your time! You were devoted to us all! It really was an amazing experience for me.
I said before that I learned more in 4 months from my landscape instructor than I did in 1.5 years with the portrait/still life person Iíd been going to previously. And I think doing this full time for a week with your hands on attention and support doubled what Iíve learned in the past 4 months but in just 5 days. Iím so glad I forced myself to take the leap and Iíll definitely come back another year. I spent time on the flight back writing down all the tidbits I learned from you and the experience while it was still fresh so I can go back and revisit them as needed!
Very much enjoyed your workshop. You excelled at making the rounds to the class with helpful corrections to the paintings in progress.
Thanks so much for this workshop. It was really great, I learned quite a lot and look forward to taking another the next time you are in town.
He is able to help you understand and figure out what you need to do to a painting and in the most instructional way. His advice on design of a painting is some of the best I have ever had in a workshop at my easel. Denise Rose
Click on this link to read a blog by Denise Rose about a Workshop she attended in Memphis
Please feel free to contact Ken if you have any questions regarding Workshops at:
dewaardfineart@gmail.com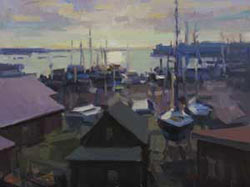 August 9-13, 2021 • Plein Air Workshop
Rockland Maine
Coastal Maine Art Workshops
(9:00 A.M. - 4:00 P.M.)

Link for more Information as well as registration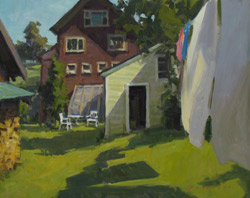 2021 • Plein Air Workshop - Still Pending
Gibson House Bed & Breakfast